Certified and experienced providers
At Akoma Health, we pride ourselves in professionalism, efficiency and quality mental health care. Reason why we take very seriously the qualifications (and experience) of our providers to ensure we're giving a run for your money.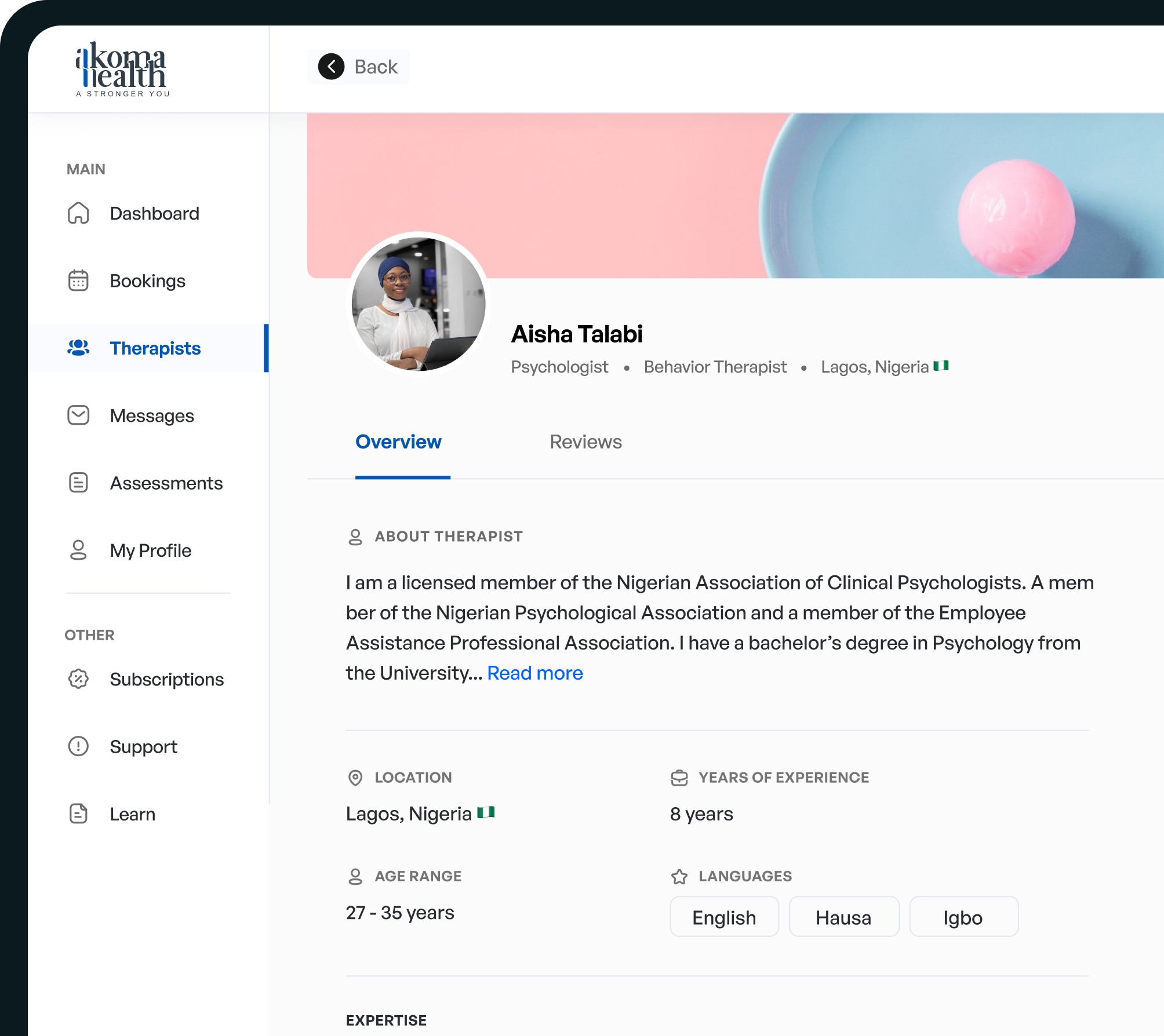 Virtual and In-person workshops
Our workshops are interactive sensitisation sessions for emphasizing the need and benefits of therapy for living a more fulfilling and balanced life.